Events
Tell us what events you would like to see us do in the next year via email at contact@gwcl.ca.
Join us on Wednesday, May 31st at Terwillegar Recreation Center in Multipurpose Room B from 6:30 to 9:30.  Pizza dinner and child care will be provided.
Free family fun for the Jedi's (big and small) in your life!
Click here to learn more about the City of Edmonton's Movies on the Square showing of Star Wars: The Force Awakens
July 28th, 2016 is Community League Day at K Days.
Visit the EFCL activity area for family fun and show your Community League Membership card for various giveaways during the day. Most notably, a chance to win a $1,000 food credit with the Northlands Food Truck!
Please note: There will be no discount on gate admissions
Interested to learn about volunteering on the board?  Not sure if you have the time or the knowledge needed for the board?
Come to our board "meet and greet" at the Starbucks in Windermere from 8pm-9pm on May 18th!  Talk to our current board about opportunities that would be a good match with your skills!
Our AGM is May 30, 2016!
6:30 – 9:30pm Servus Credit Union
We will have local leaders there to talk about issues impacting our neighborhood and to update us including MLA Thomas Dang and City Councilor Bryan Anderson.  We will be doing our elections for the board (please volunteer) as well as sharing information about what the GWCL has accomplished this year!
3rd Annual Windermere Day is June 5th, 2016!
Join us for free food and family entertainment at Ambleside Park from 1-4pm!  There will be bouncy castles, Edmonton Public Library, Sparkle tattoos and more!
Looking forward to seeing you there!
Click on the link below to see information about the two City of Edmonton summer camps running out of the Windermere Police Station! Spots will fill quickly!
Dino Mites – Explore the adventurous world of dinosaurs! From gentle giants to fierce meat-eaters, your child will learn all about these prehistoric creatures while playing games, making crafts , singing songs and listening to stories! July 11-July 15, 2016 from 9-11am. Cost is $59 and age is 3-5years old.
Neighborhood Heroes – Lets learn about the everyday heroes that keep us safe and healthy. We will try role playing and dressing up as our favorite neighborhood heroes. Each day we will read stories and create crafts to learn about firefighters, doctors, police officers and other community helpers. July 25-29th, 2016. 1:30-4-4pm. Cost is $74 and age is 4-6 years old.
To Register:
Call 311
Online at eReg.edmonton.ca
In person at any City of Edmonton Recreation centre
 
Easter Egg Hunt
The Greater Windermere Community League is excited to invite you to our Easter Egg Hunt on March 26th from 10-12noon at Ambleside Park! The Egg Hunt is weather dependent and will be cancelled if it is colder than -13 degrees. Bring your easter basket!
John Janzen Programs (Sponsored by TD Canada Trust Windermere)
Peter Rabbit comes for a visit (Jan 23, 2016) – Learn about the creatures that have stayed in Edmonton for the winter. What do they eat, where do they sleep, and how do they keep warm? Appropriate for Ages 3-7. click to register.
Snowshoe Adventure (Jan 23, 2016) – Travel on snowshoes while exploring the winter forest. Find out how winter wildlife adapts to cold weather and deep snow. Appropriate for Ages 7 and up.  Click to register.
Seasonal Super Sleuth (May 7, 2016) – Appropriate for Preschool – Grade 2. Registration not available yet.
Stalking and Tracking (May 14, 2016) – Appropriate for Ages 6-11. Registration is not available yet.
Nature Observer (May 28, 2016) – Appropriate for Ages 6-11. Registration is not available yet.
Support fundraising for our local playgrounds!
Buy your ticket for this yummy event benefiting the fundraising efforts for the Windermere Playground.  To purchase a ticket send an email to windermereplayground@gmail.com
Looking for something fun to do on New Years Eve?
Check out this great event put on by the Ridge Community League!
Early Childhood Education
Register now for an session on early childhood education from the South West Early Learning Association.  There are two sessions (I AM 2/3 from 9-12 noon and I AM new/1 from 1-4pm on November 14, 2015 at Lillian Osborne School.
To register visit: www.facebook.com/SouthWestEarlyYears

AGM for TRSA and Coaching Recognition Reception
Click on the link below to find out more information about TRSA's (Terwilleger Riverbend Soccer Association) AGM and Coaching Recognition Reception on November 25, 2015.  Food will be provided by Delux burger bar and should be a fun evening.
Important Meeting about St. John 23 Catholic School
Edmonton Catholic Schools is having a meeting on November 5th, 2015 at 7pm at Monsignor William Irwin school to talk about boundaries and programs.  If you are interested in sending your child to Catholic School in Windermere, it would be a good event to attend.
Test your skills at the APEGA Math Competition for Grade 8 Students on November 14, 2015. Click on the link above to see the PDF invitation.
Important meeting about Ambleside School boundaries!
Edmonton Public Schools is having an important meeting about the school boundaries on Oct 22, 2015 from 7-8pm at Esther  Starkman School.  We encourage you to attend and have your opinion heard.
Interested in a Chinese Bilingual Program at Ambleside School?
There will be a meeting on Friday, September 25th, at Lillian Osbourne High School (2019 Leger Rd NW) from 7:00pm to 9:00pm with Nathan Ip (Edmonton Public School Board Trustee) and Stephen Tsang (Edmonton Chinese Bilingual Education Association) to discuss the possibility of having a Chinese bilingual program at the Ambleside K-9 public school opening in September 2016.
Meeting with the City of Edmonton about the Park Space around Windermere Schools and Ambleside School.
Curious about park development (not playground but the area around the playground site) for the Ambleside school site and Windermere Schools site (catholic and public)? Come to this information session and learn what the City is planning for our school sites.

Got an Old Car Seat that you want to Recycle?
Kidseat Recyclers are back in Edmonton and are teaming up with London Drugs and Mommy Connections to do an event in our neighborhood.

Where: London Drugs Windermere location (6048 Currents Drive NW)
When: Sat Oct 3rd, 11am – 4pm
Please remove all fabric before drop off. ($10/seat levy applies and helps fund the hard costs of this program).
More details to come!
Canada Day Fireworks!
Join us for a fun evening of fireworks and family friendly activities!
Click on the link below for more details!
South Pointe CC – Canada Day-V2
Join us for Windermere Day 2015
Join us for free kids activities and food at our Annual  Windermere Day event!  This year will be better than ever with bouncy castles, Fire Trucks, Edmonton Public Library fun tent and more!  We have many of our local vendors joining us to give out prizes and free food!  June 13th from 1-4pm at Ambleside Park.
See you there!
*** Thank you to everyone who attended Windermere Day!  We had a great time in the rain!***
     
Come to our AGM!
GWCL is pleased to invite you to our AGM on May 5th, 2015 from 6:30pm-8:30pm at the Terwilleger Recreation Centre (Multipurpose Room 4)!
The board will provide an update on all our activities this year as well as talk about upcoming programs and projects! If you are looking for information about volunteering for one of our committees or as a member of the board, please contact contact@gwcl.ca.
 Southwest Edmonton Seniors Association Events
Hop Into Spring with SWESA

 
Easter Themed Lunch on March 25th from 12noon to 2pm.  Cost is $8 for SWESA members and $12 for non-members!
Upcoming Toonie Talks
($2 admission per  session $4 for non-members of SWESA)
Go-Go Gadgets – March 26th, 2015 from 10:30am – 12noon.
Bring your IPAD, e-reader, tablet or other "gizmos" and Technology Experts will teach you how to use them!
Better Choices, Better Health – Tuesday April 7th, 2015 from 11:00am-12noon.
An hour overview of a free 6 week workshop for those with a chronic condition such as diabetes, high blood pressure, asthma, depression, arthritis etc.
For more information about SWESA's events visit their website at http://swedmontonseniors.ca/
Christmas with the GWCL
We are proud to announce "Christmas with the GWCL"! Join us for a free movie at the Windermere Cineplex Odeon on December 6th! The movie will be Polar Express and children of all ages are welcome! Doors open at 9am with crafts, cupcakes and activities for the kids including a visit from Santa! Seats are limited so GWCL Members can register in advance by sending an email to gwclchristmas@gmail.com with your full name, membership number and the number of tickets you require. You must claim your ticket by 9:30am the day of the event or they will be given to others. This event is for Windermere residents and the GWCL reserves the right to turn away people who do not reside in the Greater Windermere area.

Halloween Mommy Meet Up – Cancelled
Event Cancelled – The Greater Windermere Community League will be hosting a Halloween themed mommy meet up on Thursday, October 30th at Terwillegar Rec Center in tournament room B. The event will run 5:30 to 7:30 with a costume contest and pumpkin carving. Please email contact@gwcl.ca if you would like to carve a pumpkin so that we bring enough. We will also have coffee, water, juice, and snacks. Hope to see you there!
Greater Windermere Community League AGM

Tomorrow night (May 27th) is our Community League AGM! Come and learn about important things happening in our community! We will have Councillor Bryan Anderson speaking to us about development in Windermere and our school trustees, Natha

n Ip (public) and Marilyn Bergstra (catholic) giving us updates on our schools. The event starts at 7pm at the Riverbend Community Centre (258 Rhatigan Road East, Edmonton). Just a reminder, you need a current Greater Windermere Community League Membership to vote. Memberships can be purchased at the event (cash only) or purchased online on our Membership tab before the event.
Join us for Windermere Day!
May 25th from 1pm-4pm at Ambleside park there will be a bouncy castle, bannock making, sparkle tattoos, games and food!  All activities are free!
Hope to see you and your family there!
Lyndal Osborne Exhibit at Art Gallery of Alberta
She has had her work showcased in more than 350 exhibits within Canada and world-wide. And now, Edmonton artist Lyndal Osborne will have a chance to show the breadth and depth of her nearly 40-year career in a new exhibit at the Art Gallery of Alberta.
Click Here to check out the Article about the exhibit in Avenue Magazine
Caroling for a Cause
There will be a group of students caroling door to door in our neighborhood on December 22nd (7-9pm) to fundraise for Elizabeth  House (single mothers and less fortunate children).  They will be collecting sanitary essentials such as toothbrushes, toothpaste, soap, etc. as well as monetary donations. If you have any questions or would like to make a donation you can contact  e.kwon45@gmail.com.  Hope you enjoy the music!
Link to information about Elizabeth House.
http://e4calberta.org/programs-services/homeless-supports/elizabeth-house/
Be Someone's Holiday Miracle! Donate Blood!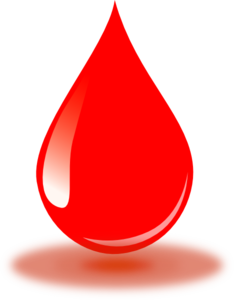 Come and donate blood on friday December 13th, 2013 from 3:30pm – 7:30pm at Terwillegar Community Church (1751 Towne Centre Blvd).  Save a life!
Winter Family Fun Festival!
Come and join us on December 14th (saturday) at Lillian Osborne High School for Winter Family Fun!   From noon-3pm there will be Sleigh Rides, Maple Syrup Sugar Shack, Cross Country Skiing, Snowshoeing and Holiday Crafts! Everyone is welcome and if you would like to make a donation it will go to the Christmas Bureau of Edmonton.
Family New Year's Party at Haddow Park
Tuesday December 31st from 5:30pm – 8:30pm!  There will be sledding, horse-drawn sleigh rides, BBQ and Warm Drinks!  Hope to see you there!  Fireworks Finale at 8pm!
Coffee Chat'n Cards!!
Do you want to get to know other seniors in this area? Come to the Terwilliger Recreation Centre and check out the New Seniors Lounge! Coffee Chat'n Cards starts on November 4th from 12noon -4pm. This event is put on by the SouthWest Edmonton Seniors Association! To find out more call 5 87-987-3200 or email swedmontonseniors@gmail.com!